Jurassic World: Dominion Dominates Fandom Wikis - The Loop
Play Sound

"Aerodynamic" is the second track and single from Daft Punk's second studio album, Discovery. The song is notable for its thirty-four-second-long guitar tapping solo, at which point all music cuts off and the guitar solo plays, performing with heavy usage of arpeggios.
The effects used for the tapping were a treble booster and a slight delay. The one used before is just an envelope filter.
The song was the second single from Discovery.
The song was remixed on Daft Club by Slum Village and Daft Punk themselves. The Daft Punk remix has a length of 6:11.
The B-side track "Aerodynamite" would later appear on Daft Club as well.
Music video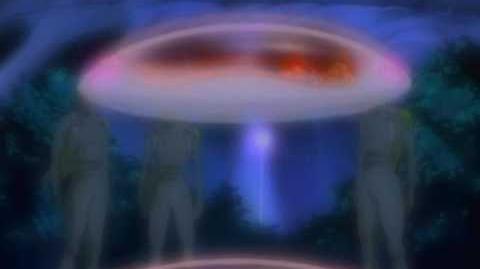 Like all songs from the album Discovery, the music video for "Aerodynamic" is a scene from the film Interstella 5555: The 5tory of the 5ecret 5tar 5ystem, which features no dialogue, but rather songs from Discovery throughout the whole film.
The music video is a follow-up to "One More Time"'s music video. It starts with masked human-like soldiers knocking the band and audience unconscious with poison gas. Arpegius manages to escape and the troops chase him until he is shot with a poison dart arrow. The four band members are put in pods and are sent to the main ship above.
Track listing
"Aerodynamic" - 3:34
"Aerodynamite" - 7:48
Samples used
"Il Macquillage Lady" by Sister Sledge
Sampled in
"Summertime" by Wiley
"Pop Culture" by Madeon
And more
Trivia
Arpegius having a large role in the video may be a pun on the heavy use of arpeggios in the guitar solo, as his name appears to be a reference to.
External links