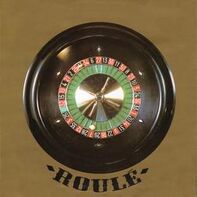 Roulé (meaning "rolled") is a label that was founded in 1995, and owned by Thomas Bangalter. It also has a sub-label called "Scratché", in which as of today, has only one release.
Both names of the labels come from the Daft Punk song "Rollin' & Scratchin'".
History
[
]
The label was founded in 1995 by Thomas Bangalter. When asked about the label, Bangalter stated:
Roulé's never really been a "label." It's been more of an outlet where there's a record every year or so. I've never made plans for it and I never will. It's just something that is there. I know for Guy-Manuel, Crydamoure is more of a label.[1]
The song "Music Sounds Better with You" was both commercially and critical success, reaching to almost all the countries to number one in the charts.
Since 2003, the label has been left intact, while Crydamoure has been already shut down.
In a 2010 interview with DJ Falcon, he said that the label has "not finished yet":
Roulé is not officially over; it's not finished. Crydamoure, yeah, but Roulé is still on…there's nothing really playing on it, but it's not over. So maybe one day…because Thomas and Roulé was all about surprising people…so you never know what to expect from Thomas, which is good. But officially, Roulé is still on.[2]
Discography
[
]
Roulé Records Unreleased Tracks
[
]
References
[
]